One of the most common issues that we see when people go out walking for a while is blisters that come about. They aren't really shocking, as you're pretty much putting them there due to the activity. However, we're going to tell you how to prevent blisters while hiking and backpacking.
The idea behind this article, by the end, is that you'll know every single way possible to prevent the blisters that plague so many. Each idea could be considered isolated or together, as none of them are exclusive concepts that can be employed.
With that said, let's get down to it!
How Blisters Happen, To Begin With?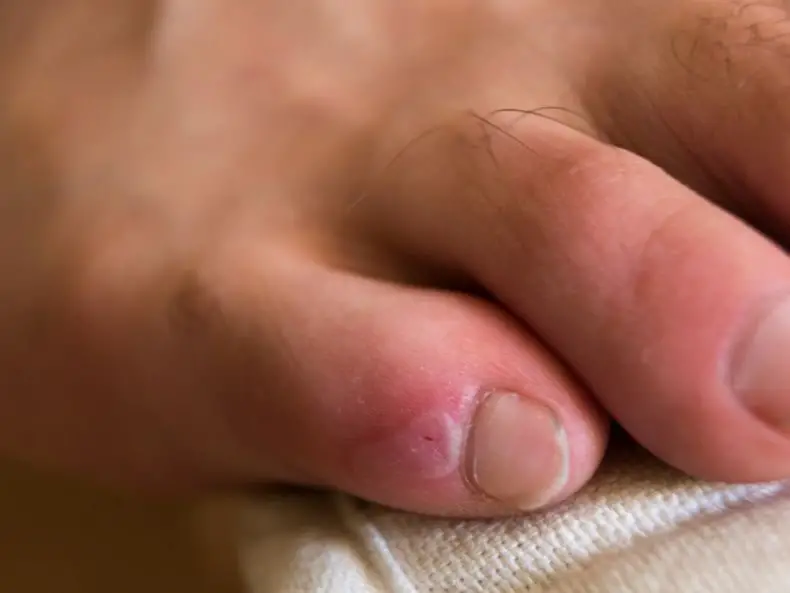 Blisters are not like other issues you might deal with on your body. They can be similar to acne, bug bites, sores, etc. However, they differ heavily in that they only mostly due to things we personally cause more often than not.
They form on the upper layers of our skin, usually caused by friction, burning, freezing, infection, or chemical exposure. The most common form is, as you could assume, friction. They are typically filled with a clear fluid, usually serum or plasma.
Yet blood blisters do exist as well. These are traditionally the type that is infected.
The term comes from a Middle Dutch word known as "bluyster," which was then modified by the Old French word "blostre." They both essentially meant other things but made sense to form together to differ it but make it similar to the origin of each word.
When it comes to the healing of a blister, experts say to leave them alone as much as you can. If a pocket of fluid begins to form, it is best to not pop it unless medically necessary. If you do it too early or it's not needed, the blister could become larger or simply last much longer.
If you pop it, be sure to let excess skin remain as experts claim it is bad to remove it. The skin underneath needs the top layer to heal properly. Once this occurs, it would then be okay to remove said excess skin.
How To Properly Hike Or Backpack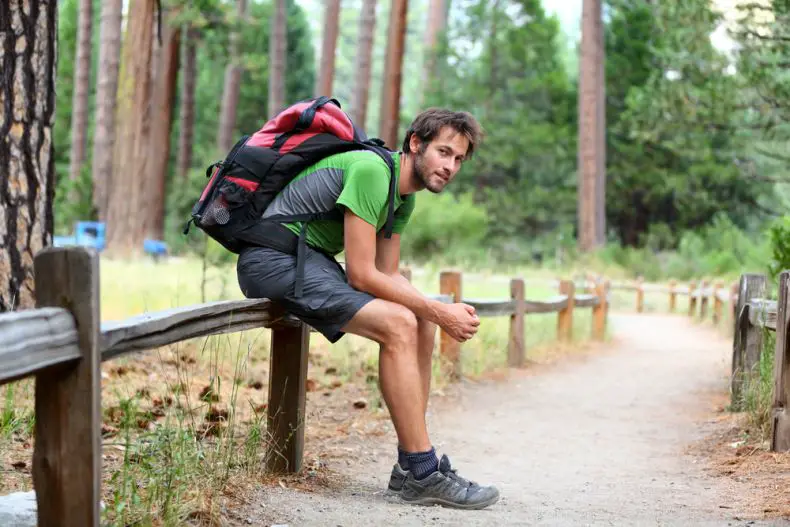 It may seem slightly condescending to tell you about a "proper" way to do something as simple as hiking. However, we're trying to inform you about how to avoid blisters while hiking or any other activity similar to it.  There are often key mistakes made that you can avoid.
Since a lot of blisters occur from friction, this is mostly something you're causing from hiking for too long. Without proper breaks, your feet are not going to feel good and you're going to start getting some pain in them. Most of us push through it, as it's nothing to really worry about, right?
Yet this is a huge mistake because this pain is telling us to take a break and give your feet and even your legs overall a time to breathe a bit. Blisters very well could begin to form from this as your feet inside your shoes are tiring and all the movement is going to affect your skin too.
This is a big issue especially when your socks are beginning to take in sweat. Without properly airing your socks out, this can cause them to create severe friction problems. This can even cause infections.
Therefore, be sure to pay attention to your body as well as sweat that may come about. This can be a huge thing to remember, as you'll be able to avoid a lot of problems this way.
Medical Concepts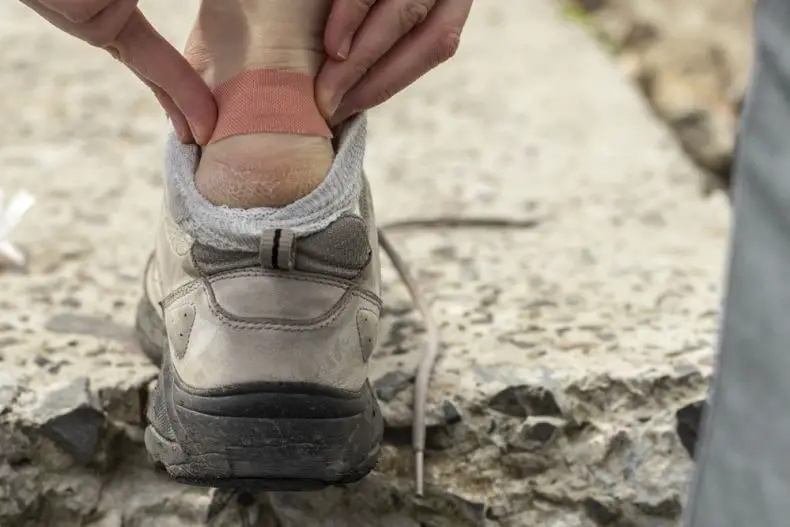 If you think about it, medical concepts are very important for blisters as they can become huge problems when you're out. What happens if you're in the middle of nowhere and a blister develops on the second day of a week-long backpacking adventure?
This is when you've really gotta know how to prevent blisters while hiking, backpacking, etc.
What do you do in a situation like the one mentioned? This is where a trusty first aid kit comes in handy. You should take one with you on every outdoor adventure like this. When we say this, we're not making an option sort of thing. No, take one with you!
By having one, you can apply an ointment that will likely be in the kit. Usually, your kit will have an antibiotic ointment like Neosporin in it. Even petroleum jelly can work. Then cover it with some type of bandage. It could be something as simple as a bandaid or even gauze.
Keep a check on it each day and, to be on the safe side, try to change it out and add new ointment every 24 hours. We'd also recommend keeping an eye out for others that might form too.
Equipment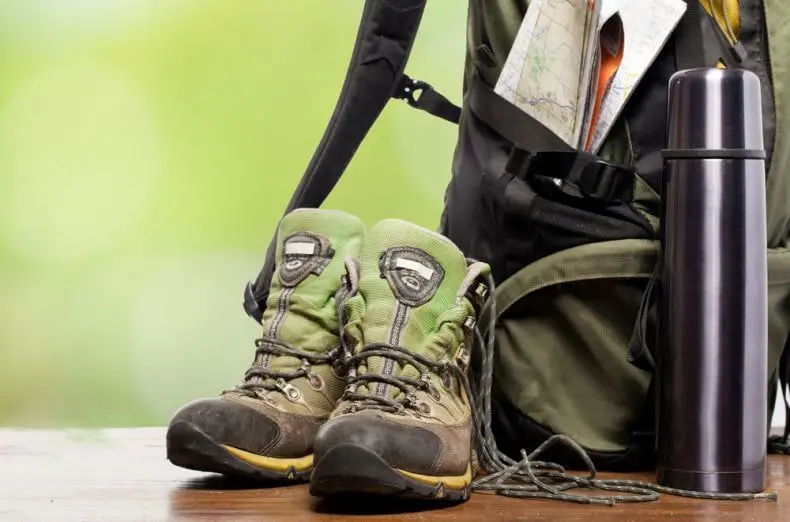 There's not enough attention given to equipment when discussing how to avoid blisters while hiking, backpacking, or anything of the sort. This can actually be a VERY important part of the process.
For example, what if you're going to be walking through a wet area or if it might have recently rained there? You're going to want to wear waterproof shoes. At the very least, they need to be water-resistant. Heck, rain could come at any point, and having them simply out of good preparation is key.
In fact, many of those types of shoes have good moisture wicking or removal. This means it'll take longer for those shoes or boots to develop an issue inside. It'll even remove most of the problems that cause blisters as a result.
Finally, proper socks. If you're going to be wearing boots you need different socks than with shoes. The height those socks will go up to all the way to things like how thick they are will be a factor.
Again, be sure to look for their moisture-wicking strength. This is more important for socks as they will be your first stop on the moisture development train. Removing the problem or keeping it at bay for longer will be essential.
Lastly, be sure to wear the correct size shoe or boot for your foot. Nothing can contribute to the formation of blisters faster than footwear that is either to tight or too loose. Consider the socks you will be wearing when fitting yourself for hiking footwear and don't be shy about taking them for a test spin around the store before you finalize your purchase.