One of the most common issues people have with their knife is simply the issue of not knowing the best pocket knife for them in a given situation. There are going to be different use caps for the knife you possess, especially when you need durability. That is why knowing the best blade steel for this is crucial.
When does one tend to need a durable edge for their blade? Usually, this tends to be those who are often using their knife outdoors. However, others might need one due to a job they have as well as hobbies.
Craftsmen and women might use a knife to form specific pieces of art, furniture, equipment, and much more. Meanwhile, a chef will need to have a durable edge if they are going to properly do their job in a busy kitchen.
Steel durability is a big deal for sure, but what steel type is the best? To us, this truly comes down to where you plan to use it. This also depends on whether you're looking for a knife just to last you for a while or wanting it to remain sharp for a long time. Edge retention and corrosion resistance are factors to consider as well as ease of sharpening.
Either way, we'll break down some of the best blade steel you'll find for knives in all of these areas. We will break down the types of steel and separate them into 4 crucial categories. We will score them out of 100, with a percentage of how good they are compared to other steel.
S30V Steel
Edge Retention: 80%
Ease of Sharpening: 50%
Toughness: 60%
Corrosion-Resistance: 70%
The S30V steel is often called the CPM-S30V (Crucible Particle Metallurgy process), in case you're wanting to look into it more. This steel is well-liked by many knife makers. It was originally developed by Chris Reeve while partnering with Crucible Industries. Reeve is one of the greatest knife makers in history.
He helped to develop several different knives as well as several steels. Therefore, you know with him behind this steel, it's going to be good.
This steel is high-performing and very durable. The best thing about it is likely its ability to keep proper edge retention, which makes knives truly stand out. On top of this, it possesses great resistance to corrosion.
When used outdoors, knife makers tend to just add another coating to help it last better outdoors. This also adds to its toughness, but even without extra work, the S30V steel is pretty tough.
A drawback is that due to being sharp for so long….most do not need to sharpen it for a very long time. Therefore, it is not really made to sharpen extensively or much at all. Thus, it tends to be harder to sharpen.
400 Steel Series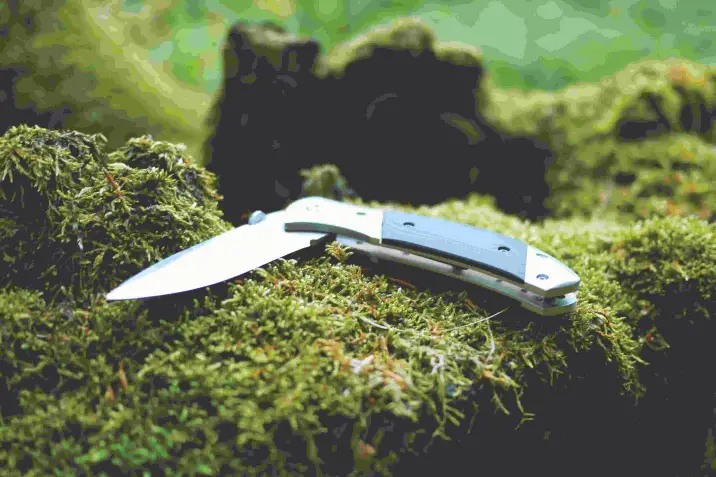 Edge Retention: 50%
Ease of Sharpening: 70%
Toughness: 50%
Corrosion-Resistance: 40 to 60%
The 400 Steel Series of knives are likely the ones you come across the most due to being budget-friendly options. They are used in both kitchen and outdoor knives. Yet they don't break the bank while still being pretty good.
Are they the strongest and most durable steel in the world? Not exactly. They are softer than other knife steels. However, they can last for a long time and sharpen pretty well. There are quite a few in the 400 series, as they include 440C, 420HC, 420C, and many more. Generally, the carbon content is lower in these knives.
This basically comes down to the variation of the specific 400 series knife and how good the carbon steel is going to be. Likely the best among them is probably the 440C, but that is not a knock on the others. It's simply the most widely used and beloved of the series.
CPM-3V & CPM-4V
Edge Retention: 70% to 100%
Ease of Sharpening: 50% 
Toughness: 90% to 100%
Corrosion-Resistance: 50% to 60%
If you truly want the best all-around steel, it's probably going to be a toss-up between the CPM-3V & CPM-4V. Really, the only difference between them is a small bit of toughness and edge retention.
The CPM-3V is tougher while the CPM-4V has better edge retention. Yet both are a difference between 70% and 100%, so you're not getting a bad deal here regardless of which of these steels you decide to use.
While these steels are pretty perfect, they do have a huge downside. Neither are great corrosion resistant steels. What does this mean? Since this steel tends to be used most in fixed blade knives, you cannot leave it just hanging around in the elements.
It can be used outdoors for sure, but you'll need to make sure it's covered when not in use. Unlike others that might not need much help here, they just need to be treated well. As long as you do this, you shouldn't run into any problems.
Even if they corrode on you, this steel is tough and hard to break. You could freeze it and it would still stay together. You have to heat it to beyond 400 degrees to even shape it. That is pretty impressive.
VG-10 Steel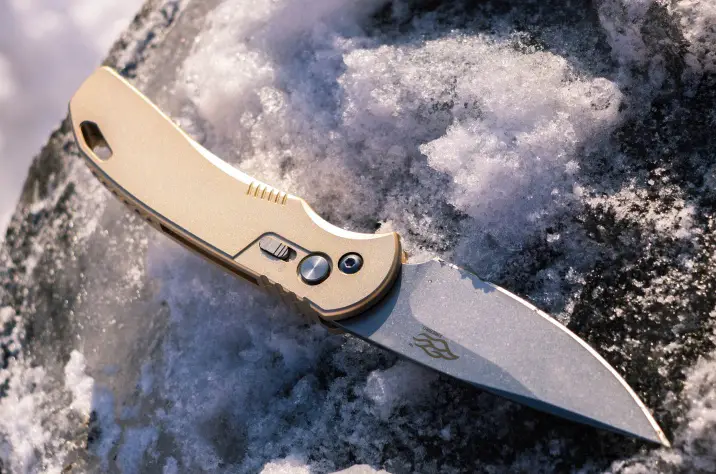 Edge Retention: 50%
Ease of Sharpening: 60% to 80%
Toughness: 70% to 90%
Corrosion-Resistance: 70% to 90%
VG-10 still is quite notable due to being one of the hardest steels in the world today. A lot of knives are made using it for the outdoors, but you'd likely benefit more if you used this steel in combat. Hard steel means you won't risk others breaking your weapon on you.
Of course, unsurprisingly this steel was made in Japan. You know, the place that is known for interesting cooking and combat measures? This steel was originally marketed for the kitchen until brands like Spyderco & Kizer began making sports knives out of it.
This is a knife known for its toughness, so it makes sense to see it used in sports or outdoor knives too. At the same time, while this steel can rust or corrode, it's more corrosion resistant compared to other stainless steels.
Many feel that VG-10 is incredibly well-balanced, so it should not shock you that several kitchen knives utilize this version of steel. It lasts, gets the job done, and you get a proper knife that just needs to be washed and taken care of.
If you take care of it, you won't ever have to worry about it lasting for you. It clearly and most certainly well. At the same time, it's pretty easy to sharpen should it need it.
M390 Steel
Edge Retention: 90% to 100%
Ease of Sharpening: 20% to 50%
Toughness: 60% to 70%
Corrosion-Resistance: 70% to 80%
Ah yes, the M390 Steel…so infamous for its abilities. Among the best knife steels, it has one of the best edge holding capabilities on the market today, in which we scored between 90 and 100% compared to its peers.
This is known to be a premium steel type, making it more expensive than other knife steel you might see on this list. However, it is likely the best all-around knife steel. Without any work done to this steel, it can hold its edge well, it's tough, and has great corrosion resistance.
The drawback is that it's not exactly easy to sharpen. It's meant to hold its edge for a while without sharpening it. Therefore, it makes sense to think that the steel is harder to sharpen once it actually does need that.
However, with the add-ons you can do with this steel….it's likely to last a very very long time for you. It does not corrode nor rust easily, so the quality behind it is hard to beat.
Other steel types are comparable to it too, such as other premium steel like CTS-204P & CPM-20CV. Therefore, your best bet is just choosing the one that costs less or the one that has the better add-ons and/or handling.