Eco-Minded Campers are becoming a thing in this world, yet sustainable outdoor brands have been in play for many years now. If one loves to camp, it means they love the outdoors. In the end, shouldn't people in this sector always appreciate nature enough to want to preserve it as best they can?
It seems odd that companies have taken a stand in the outdoor world while the average person has taken longer to join in or simply haven't cared to. You'd think the reverse would be in play, then the people force the businesses to change. We're not one to sound preachy, but we do find this to be odd.
There are also a ton of sustainable outdoor brands that are doing a lot of cool things for the environment. Eco-Minded Campers should really check them out.
You might be wondering, what truly is a "sustainable outdoor brand?"
Good question, random citizen!
Sustainable brands in the outdoor sector will promote specific products or services that will show special consideration as well as their own personal work in environmental or social causes and/or benefits.
This includes major recycling campaigns, lack of bad manufacturing conditions, great attention to LGBTQ causes, etc.
For our article, while our focus is mostly environmental, we will also highlight major social causes some brands are involved with. A few of the brands on this list might surprise you, so let's get started naming them off!
The North Face Brand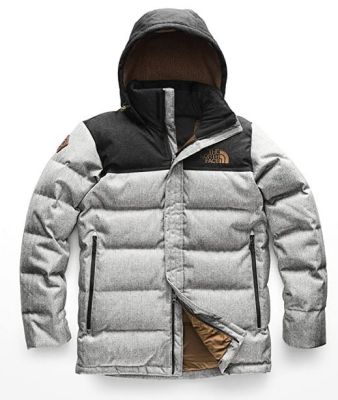 It is actually quite surprising to see The North Face brand on this list, we know. Aren't those the people who sold specific fleece jackets that pretty much everyone wore back in high school? Of course, they are!
However, they have been making outdoor gear for a long time and have only added other major clothing to their listing over the years.
The company has been upfront and vocal about their belief in sustainability and even make this known on their website. In their Responsibility section, they lay out some of the things they hope to achieve as a company. This is present to keep the brand honest, which is terrific to see.
TNF has a major goal to stop unnecessary landfill overflow by recycling several clothing items in a given year. They do this via their North Face Renewed Program. This results in refurbished or completely recycled items that will go right into North Face factories.
From there, the company fixes up any torn items or they'll use the materials in newer clothing or in another recycled clothing item.
They will then sell this clothing with tags that mention it being part of their program. North Face Renewed includes a massive selection of clothing items for men, women, and children of all sizes and ages.
While they do not do this with their other outdoor gear, they do have several clothing items made for major outdoor conditions they are involved in this program. The best part? These are often much lower in price compared to those that have not been recycled.
Check out jackets like their Men's Nuptse Ridge Parka, normally $300 but in TNF Renewed, it's $150. You can see the same in the Women's Purist Jacket, which is normally $550. Yet in TNF Renewed, it's $275. Each even comes with a one-year warranty!
The Fjällräven Brand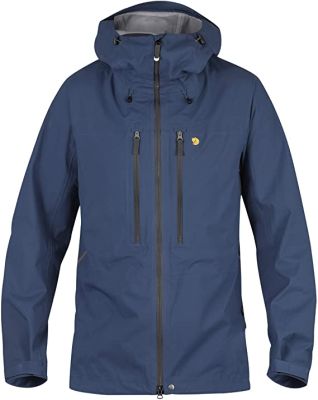 The Scandinavian brand Fjällräven is pretty awesome. They make their sustainability causes known upfront. To us, they are one of the most honest brands you'll ever come across.
Just check out their Sustainability Page just to see this in action. You can follow all through this section of the site to see how hard they work to ensure people understand everything they possibly can about their clothing.
They have entire sections dedicated to Product Care as well. Yet the best part is that they also make clothing specifically designed to be eco-friendly. For example, their Bergtagen Eco-Shell Jacket is one heck of a jacket that is perfect for pretty much any outdoor condition.
With versions for both men & women, this jacket uses recycled materials. It is also climate compensated and they even ensure fluorocarbon-free impregnation.
Of course, Fluorocarbon a combo of Fluorine and Carbon. It is used in the construction of a ton of things. However, this has proven to be problematic for the environment. By eliminating this, the Fjällräven is making sure they are not manufacturing this jacket in the same way.
Most of their other clothing items are made this way. Yet it does not stop with clothing, as their backpacks and much more are made eco-friendly too. The Fjällräven has several outdoor products that are organic, recycled, and much more.
Take their Kanken Totepack Mini for instance. While made as mostly a woman's bag, it acts as a backpack and is colored enough to be unisex. It is also completely organic and recycled, making it perfect for environmentalists!
Truly, if you want to find one of the best sustainable outdoor brands out there, the team at Fjällräven gives you that in droves. Eco-Minded Campers already know how great they are, but if you don't…now you do!
The Picture Organics Brand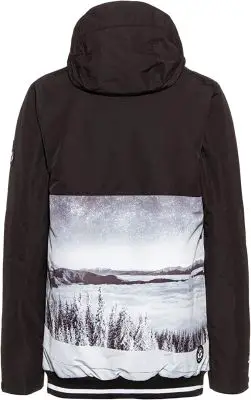 You shouldn't need us to tell you that the Picture Organics brand is one of the best sustainable outdoor brands on the planet. Come on people, it's in their freakin name! The brand is well-known for its impressive sustainability work. If you want to see this for yourself, check out their Sustainability Index.
These guys are pretty much going to be consistently near or at the top of any sustainable outdoor brands list that you can find. For good reason too, as everything the team at Picture Organics has is completely eco-friendly. Clothing, backpacks, even water bottles. All of it, perfect for the environment.
They make it known that 84% of the Cotton they use is Organic, cutting 46% of possible carbon emissions. Don't just take their word for it though. They have been backed by the Global Organic Textile Standard (GOTS), Organic 100 Content Standard, & The Organic Blended Content Standard.
69% of the Polyester they use comes from recycled bottles while 100% of the wool they use comes from humanly treated animals. The latter also contains no chemicals like other wool products.
Waterproofing products can actually take chemicals funny enough. Yet it does not have to, as Picture Organics uses PFC free water repellent treatment in ALL of their technical products. Of course, Perfluorinated Chemicals (PFC) can generate health issues in both humans & animals. To avoiding using these chemicals, they use the team at Teflon EcoElite™.
For example, they have a 20L backpack that they call The Soavy. It comes in both black & green color-wise, which can pretty much make it unisex. It is made with 64% RPE.Recycled Polyester & 36% Polyester.
Another thing you can see from them is their impressive snow jacket, designed for snowboarders or just those who love being in winter weather. They have several, but we particularly like The Panel jacket. Picture Organics is not one to waste your time with long names.
This jacket uses PFC-free treatment mentioned above and also uses recycled polyester too. Truly, anywhere you turn, this company is showing itself as one of the best sustainable outdoor brands around.
The Cotopaxi Brand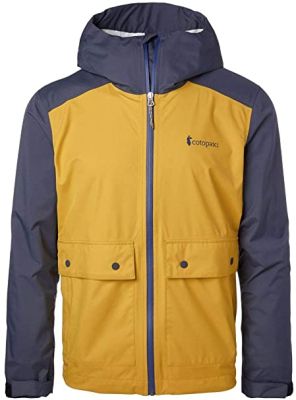 Like Picture Organics, the Cotopaxi brand tries to be eco-friendly wherever they possibly can. Yet the best part about them is how much they give back to their community and the world-at-large. It's quite impressive to say the very least.
We recommend you check out their work at the Cotopaxi Foundation as well as their factories and how they operate. They are very big on free-trade and proper payment for proper work. We also recommend you check out the company's Full Impact Report too.
The company is also B-Corp Certified, which is important as this proves that Cotopaxi is doing a lot of good. Just to pass, you have to meet the B Impact Assessment. This looks at the overall impact of the company on its workers, suppliers, community, and the environment. In order to qualify, you have to get at least 80 out of 200 points.
Then they have to sign a Term Sheet & B Corp Declaration of Interdependence. Cotopaxi managed to get 92 points on their first assessment back in 2015. You can check out Cotopaxi's current numbers on the B-Corp company directory.
What does Cotopaxi have in their product line that should interest you? Quite a lot actually! Of course, the brand is known for its flashy almost 80s & 90s inspired coloring.
As part of their Gear for Good campaign, they use recycled materials to make a lot of clothing items. For example, their Men's Parque Stretch Rain Shell. It is made from recycled materials and considered one of the best jackets for wet weather around.
To help keep things more sustainable, they use Llama fibers for insulation!
The same can be said for their awesome 55L Tobache Backpack. This bag is perfect for eco-minded campers or mountain climbers. We recommend you check out more of their products just to get a grasp of all their impressive stuff.
The Klättermusen Brand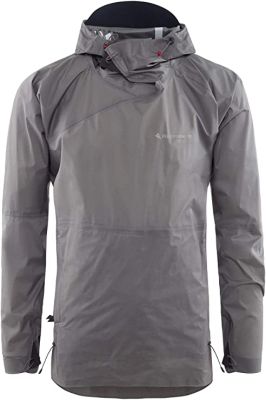 If you thought we were only going to include one Scandinavian company on this list, you have another thing coming. These people have Viking Blood in them, dang it! We absolutely love the Klättermusen brand. Like their fellow Scandinavians at Fjällräven, they are also one of the top sustainable outdoor brands in the business.
The brand puts their Sustainability Mission upfront so you know that they aren't full of crap. The fabrics they use are some of the best you'll find for the environment. In fact, you can check out a full list of them and see for yourself. On the list, you can check out the fabrics, some of the clothing or items they are in, and much more!
They are also backed by several environmental or organic organizations, which only put support behind companies when they deserve it.
Of course, the Klättermusen is known for its MFR System. This stands or Mass, Flow, & Resistance. They grade things on a scale from 1 to 10, allowing you to pick the right outdoor clothing or equipment you might need for a particular activity. While they do not rate everything with this, they do it with quite a lot.
When it comes to the environmental-side, the Klättermusen brand has pretty much everything you can ask for. Even something as simple as a stretch belt for bags and climbing is made using at least 20% recycled rubber!
We also love the Klättermusen Fjorgyn Anorak jacket. The team uses its Duracoat™ technology in this jacket. It was developed to improve durability and high-abrasion areas. Everyone who uses the clothing made with this absolutely loves it.
On top of that, the Klättermusen Fjorgyn Anorak jacket is also Bluesign® Approved. Items with this approval have to meet environmental health and safety measures in the manufacturing of the textiles used.
The team at Bluesign® check out a product and will suggest ways to improve it after looking a product over. Everything they suggest will be based on ways to reduce the use of harmful chemicals as they will suggest proper alternatives wherever possible. Thus, getting this seal of approval is a big deal.
The Patagonia Brand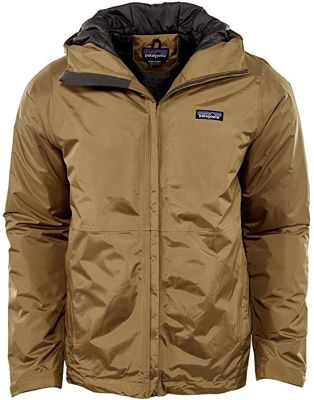 Patagonia literally started on the basis that one man realized there were better ways to make products AND do it eco-friendly. Therefore, the team at Patagonia has kept to this concept consistently ever since opening its doors in 1973.
They have managed to grow in popularity over the years, especially as they expanded into other outdoor markets. Today, they are one of the best brands out there. While they are a private company, their 2017 numbers show over $200 Million in profit for the year.
Today, it is widely assumed to be far higher. Thankfully, Patagonia is using its resources and putting them toward a good cause. They are very open about their Activism and everything that comes with it.
It is important we mention their financials, as the company has self-imposed an Earth Tax which breaks down to 1% of their total profits. That means in 2017, they would have paid $2,000,000 in this Earth Tax. The tax goes straight into environmental non-profits worldwide.
Also involved in their activism is their support of various grassroots activism movements. They do this through the Patagonia Action Works program.
In an effort to recycle as best they can and keep clothing among other products from going right into the world's landfills, they have a Worn Wear program. This "worn wear" is as it sounds. Essentially, worn material from the company that Patagonia fixes up and re-sells at a reduced cost. The company allows people to trade-in or sell their old gear here too.
In the other sections of the company, they sell numerous products in the outdoor sector.
We particularly like the 3L Torrentshell Jacket. Named "3L" for its three layers, the jacket is meant to wear in many outdoor conditions, especially wet environments. It uses a recycled outer Nylon-shell, PU Membrane, and Treeco-Backer.
All combine to make the jacket both waterproof & breathable for all-day comfort. It is also Free Trade Certified, ensuring those who made the jacket were given proper payment for their work.
This continues into other gear like their Black Hole® Duffel & Backpacks. All of which are made similar to the jacket, with sustainable purposes.
Truly, eco-minded campers will love Patagonia if they want to find an impressive brand they can believe in.