With the Spring & Summer upon us, it is now the perfect time of year to lay outside and look-up. During the night period, the amazing camping areas are the perfect place to do this. The thing is, you do not want to get caught outside in the elements. You still need something to protect you, which is why we felt it would be good to highlight some of the best tents for stargazing on the market today.
Ambient light often gets in the way of enjoying the stars during any point of the year. This is the type of light that you see around cities and very public areas. It is mostly this light that drowns out the stars above as the ambient light can be so bright that nothing above can be seen properly with human eyes.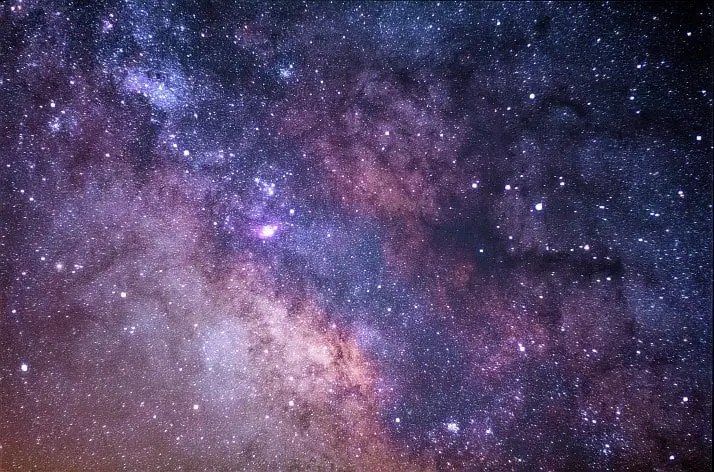 By escaping this on a camping trip, you'll be able to look up and see all the amazing stars. You'll be able to see infamous constellations like the Big & Little Dippers, Leo, and much more. Of course, things can look a bit different depending on the time of year it is. This can also be affected by the hemisphere you're in, so due to so many complications, how can you see the stars?
We've got you covered there, as you can check this out to see how to spot various constellations.
Yet you need the proper tent to see everything. Just like with the constellations, we have you covered here too. We'll be listing quite a number of great tents below, but before we do that, we want to mention a few key things you'll need to consider before buying one.
Stargazing Tent Considerations
Size:
While it may seem obvious, a lot of people ignore the size of the tent they end up getting because they assume it is not that important. Most of the time, these people tend to be the type that assumes they'll only camp by themselves or with one friend if that.
This is understandable, but keep in mind that these types of tents can be enjoyed in various places. That means several people may want to use it too.
When you tell someone you have a tent that can see the stars with ease, it can certainly make them pay attention. While it is not likely you'll lend out the tent, you could do this at times too. Heck, you can even rent it out for payments as well. The bigger the tent is, the more likely you can do this without much of a problem.
You'll also need to consider possible life-changes. If you get married and/or have kids, this would be a perfect thing to take your kids out in, even if it's just into the backyard for a while. Basically, we're telling you to make sure you get a great tent but more importantly, a tent that you can use for a long time. In our opinion, the best tents for stargazing are the ones you and your friends and/or family can be in together.
Meshing:
One important detail about getting a tent that is mostly going to be for stargazing is that you need some type of mesh liner. The reason for this, obviously, is that you want to see above you but you do not necessarily want to deal with bugs and other creepy creatures that come out at night. A good stargazing tent will definitely need to have a mesh liner.
Unlike the type of mesh that has holes in it, these liners are underneath the main tent covering and have something within the mesh. Usually, this is something like plastic, PU, or another type of line stopper that does not allow anything inside the tent. Those made to be tear-resistant are also the best possible choices too.
Of course, there are others that are complete but those are going to have holes that will let things in. Be careful to not get this and be sure to look at the type of mesh liner you're getting.
Windows, Protection, Groundsheet:
As we mentioned above, the mesh liner is going to be very important. However, while the best versions to have of this are the type that are at the top of the tent or in a viewing area (usually in the front or back), others do not have this but will have windows. In these cases, you'll still want the windows to provide protection with their own liner or mesh.
You do not want anything obstructing your view, so the less stuff in your way, the better. This is why we do not really advise buying a tent with windows as much as a mesh roof or mesh viewing area. These tents do not have much if any obstruction where a window only area will be limited in what you can see and how many can see through it.
You also want to be protected, again, from the elements. A groundsheet of some type needs to be in the tent to help you stay off the actual ground. This will also be made to be waterproof or water-resistant typically. This means the bottom sections will be sealed tight, making it harder for bugs and even animals like snakes or rats to get in.
The best thing about a lot of these mesh tent types is that it can rain and the tent won't have a problem. This will allow you to still look up in the stars…if the clouds are not obstructing your view that is.
Easily See The Stars At Night With These Stargazing Tents
CORE 11-Person Camping Tent
Price:

$$

$$$
Size: 11-Person Fit, 17 x 12 ft Flooring, 86-inch Height
Features: H20 Block Fabric, Adjustable Ventilation, Electrical Port, 68D Polyester Make
While this particular size might seem like a lot, the price for it is absolutely amazing. CORE has been great with tents for years now, so it is already a trusted company many of us can get behind. That said, it should not shock anyone that they make a great stargazing tent. This model, in particular, is large yet allows you to take parts of it off as needed.
For around $230, you get a tent that is absolutely huge. Specifically, the floor measures out at 17 x 12 feet while the height of the tent is 86-inches or slightly over 7 feet. Think about those measurements for a second. You get all of that room for a price that is next to nothing for a tent with all the features this sucker has in it.
For example, you get the proper ventilation due to it being adjustable. Yet this is the best thing for stargazing as you can open the entire top of the tent to expose the lining, which is what offers the ventilation.
There are two sections of the tent, one of which is dome oriented while the other is a simple rectangle outing. Both are fully meshed areas, allowing you to remove the top section on each. While the front section of the tent is technically meant as just a sitting area that acts as an entranceway, this could be considered a side sleeping area.
In total, you can fit 11 people in this tent. While only 3 at best could fit in the entrance area, you can fit at least 9 in the main section of the tent. This includes about 3 air mattresses, all at Queen size!!
Best of all, due to the size of this tent, it can be used for various other needs you might have. Perhaps you have a yard sale coming up in the hot weather months. This tent will offer proper shading for you. Maybe you are going to have a get-together at the park with possible rain on the forecast. It'll work for that too.
Truly, the multi-use possibilities on top of excellent stargazing capabilities make this a perfect option.

MSR Zoic™ 4 Backpacking Tent
Price:

$$$

$$
Size: 4-Person, 228 x 228cm Flooring
Features: 15D Nylon Micro-Mesh, 40D Ripstop Nylon 1500mm Xtreme Shield™ & 70D Taffeta Nylon 3000mm Xtreme Shield™
The people at MSR have been making excellent tents for years. It is clear they know what they're doing by now, so we tend to trust them when they make a good tent and claim it is perfect for multiple needs. In reality, it is hard to find a better family tent than the MSR Zoic™ 4 Backpacking Tent. It is one of the best tents for stargazing you'll come across, so it is perfect for the needs of this list.

However, it is technically considered a 3 to 4-season tent. That means it is capable of handling cold & warm weather. However, it seems more like a warm-weather tent because of its amazing mesh capabilities. You can remove the entire outer roof to expose the mesh. Yet this mesh is darkened a bit and still offers a bit of protection from the sun.

This is due to its 15D Nylon Micro-Mesh. This particular mesh is strengthened and able to handle a lot as far as durability is concerned. At the same time, this mesh still has holes but they are micro in size. Therefore, you are not really letting anything in but you are able to let things like warmer air out. This allows you to sort of keep the shading too.

On top of this, MSR has added a lot of great protective features too. This includes the 40D Ripstop Nylon 1500mm Xtreme Shield™ along with the 70D Taffeta Nylon 3000mm Xtreme Shield™ as well. The Ripstop is made using polyurethane and silicone while the Taffeta uses polyurethane and DWR. Both are tough and capable of handling quite a lot.

Overall, the price is relatively fair for such a tent. It is truly one that can fit nearly any need but more importantly, it is one of the best stargazing tents on the market today.

Marmot Guest House 4-Person Tent
Price:

$$$$

$
Size: 4-Person, 88 x 157-inch Flooring, 64-inch Height
Features: Weatherproof Seams, DAC DA17 Poles, Screened Porch, Room Divider
Marmot is one of the masters when it comes to the outdoor world. By now, we all know they are impressive. What you may not know is that they offer tents with the most updated technology available to them across their tents. Some obviously have more than others, which is how we landed on this option from Marmot that they call the "Guest House."
It is big enough to be something like a second home of sorts, as it fits up to 4 adults. This could be even more if we're discussing kids. Speaking of kids, this tent is equipped with a room divider so that couples or parents can have some privacy while camping with friends or family.
This tent, like the others, has a screened or mesh lining throughout. The big places it counts are present in terms of space and overall features as well as its capability of lasting should a storm come in. It is capable of handling this due to the Weatherproof seam-taped, fully covered fly. This comes with Top Vents & a large Rear Lower Vent too.
The screened porch area allows you to have a place to sit during the day and keep an eye on things, all while being perfectly shielded from bugs and other creepy crawlies. On top of this, you're getting DAC DA17 Poles, which are sturdy and will keep the tent in place should high-winds come into play any time.
The jingle-free nylon zipper pulls are also helpful, especially if you want to go outside off and on during a given evening without interrupting sleeping friends or family.
The entire top of the tent will come off, which will expose the mesh lining. This is a perfect stargazing tent to use throughout a given year. On top of this, the tent is an easy set-up even during the night. They go as far as to offer color-coded 'easy pitch" clips and poles to make this job incredibly easy, which is perfect for novice as well as veteran campers.
There are even light-reflective points should you find yourself lost and in need of finding your tent during the nighttime hours.
Kelty Dirt Motel Stargazing Tent

Price:

$$$

$$
Size: 2,3,4-Person, 94" x 85" Floor (4-Person)
Features: Stargazing Fly System
Kelty is not exactly the most well-known brand in the outdoor world, but they are pretty popular among serious outdoor enthusiasts. This seems to be due to their fair pricing combined with its superior quality. It is quite difficult to find great prices and quality from smaller organizations, as they typically have to charge more just to stay afloat. Yet Kelty has managed to do well here for years, without changing their business model.
This is represented in the Kelty Dirt Motel tent, of which is packed with features while still being at a reasonable price. This tent comes in 3 different sizes to accommodate 2, 3, or 4 people and is an excellent stargazing tent.
What makes this tent one of the best tents for stargazing is the Stargazing Fly system. A portion of the fly rolls up and is secured by clips quickly and easily to allow you an effortless setup for hours of stargazing and increased air flow. Kelty implemented a No-See-Um Mesh lining to keep out the pests while allowing more ventilation.
The Dirt Motel is made from Sil-Nylon fabric, lightweight yet durable, and also features a floor made from 70 denier nylon with a 3000 mm water resistant rating (polyeurathane coated).
This tent is a free standing design which allows you to move the tent after setup to find that perfect spot for the best view of the stars. Two hubbed poles and a ridge pole helps to create a larger living space throughout the entire tent instead of a single peak in the center by creating vertical walls.
All these features make the Kelty Dirt Motel a perfect tent for a long night of stargazing.

Coleman Montana 8-Person Tent
Price:

$$

$$$
Size: 8-person, 14 x 10 feet Flooring, 6 feet-7 inch Height
Features: WeatherTec System, Polyguard 2x Double-Thick Fabric
Coleman is one of the top brands in outdoor camping and gear. That said, it does not shock anyone to see them offer one of their big tents at such a reasonable price. There is a slight problem with this, however. Coleman does not handle its own sales online, as they tend to let that work through other stores. This is why you'll see their stuff sold at outdoor stores, Wal-Mart, K-Mart, etc.
That said, the price of this tent will differ from place to place. However, the cost is not over budget in spite of the price differences. You'll see it go anywhere between $190 and $310 before tax is added.
This Montana is pretty large, as it is able to fit 8 adults comfortably. Coleman claims it is big enough to fit up to 4 queen-size air mattresses, with room to spare. However, if you just use sleeping bags, then 8 adults are possible. This is due to the impressive 14 x 10 feet floor room. Yet it is big enough to walk into and stand for extended periods, as it has a 6 foot-7 inch height.
This also includes a hook where you can put a light or light/fan combo along with side pocket sections to keep your stuff.
The overall protection is great too, as it has a rugged, durable polyguard 2-times double-thick fabric. This ensures you won't experience any trouble with the elements coming down upon you if the rain comes into play. This is assisted by the WeatherTec system that Coleman added in. This features a tub floor with welded corners, protected seams, and even covered zippers. The team put this into place to keep any unwanted water out.
The rainfly on top of this just adds even more protection than you might need.
Possibly the coolest thing you'll see is that Coleman added in really impressive windows that are all over the sides of the tent. They are relatively large and of course mesh. This helps to eliminate heat while also providing protection from bugs and other unwanted pests. This will help you see the stars with ease from pretty much anywhere you happen to be in the tent. Thus, this is one great stargazing tent in our book.
If you weren't sold yet, this is actually an instant tent. Meaning it takes pretty much no time to put it together. Coleman claims in just 3 steps it can be put together, taking roughly 1 minute to complete. Now that is a speed we can believe in!
Black Diamond Mega Mesh Bug Tent
Price:

$$

$$$

Size: 4-Person, 86 x 86-inch Flooring, 57-inch Height
Features: 70D Nylon Mesh-Netting

We know what you're thinking here, but try and hear us out about this option from Black Diamond. Remember that we're trying to focus on good stargazing tents. During the Spring and Summer periods, especially on a clear night, something like this is perfect for that. Officially, it is a bug-tent because that is technically its designed purpose.
However, it is designed to fit up to 4 adults comfortably. This means you and some friends can take this tent on a camping trip or just up to a place to see the stars one night. Since it is a 4-person tent, but mostly made to keep bugs out, most assume it has no protection. Looking at it, we can see how people assume that weather-wise, it cannot handle much.
In spite of this, it uses a strong and durable aluminum pole to keep the tent upright without any worry of medium winds bothering you. On top of this, it uses a bathtub floor to help against water creeping in too. Therefore, it can likely keep out some light rain. However, this bug tent is actually made to use with the Black Diamond Mega Light tent for added protection.
Therefore, if you bought both, this can fit inside of the Mega Light. This means if you want to go on a camping adventure, simply buy both and you can use both when out and about. However, if you're just going out of the city for an evening or there is no possible storm coming, this is perfect on its own due to being designed to keep bugs away.
The mesh netting is made with 70D Nylon, so it is strong and won't let anything in that you did not want present. This type of tent is absolutely perfect for looking up at the stars and contemplating the mysteries of the universe.

REI Co-op Grand Hut 4 Tent
Price:

$$

$$$

Size: 4-Person, 100 x 86-inch Flooring, 75-inch Height
Features: Waterproof, 6061 Aluminum Poles, 75D Coated Polyester Rainfly Fabric, 150D Coated Polyester Floor Fabric
REI is a notable outdoor company that often acts as a seller rather than its own brand that sells its own specific material. However, while REI does often sell stuff from other companies for them, even at reduced prices, they do have their own stuff too. This is especially true when it comes to tents, as they actually have some of the better tents you'll come across.
The version we're going to discuss here comes from the REI Co-Op line, the line most of their exclusive stuff comes from. They call it the Grand Hut 4 Tent. This particular product from REI is something special, with tons of protection for campers. However, it has one very specific part of it that makes it a good stargazing tent.
That is the impressive mesh lining at the top of the tent or the "canopy" area. While this is covered with the full tent body in place, the top section is often removed by users to enjoy the night sky when it's clear all the time. The brand really thought of everything when making this tent too, such as the solution-dyed mesh implemented in the tent. It was done to reduce water and energy use when making this tent, which is nice for the environment.
It's a relatively nice size, as it is made to fit 4 adults comfortably. The floor itself is 100 x 86 inches while its peak height is 75 inches. The height factors out officially to a little over 6 feet. Inside the tent, you'll see multiple pockets to put your stuff. This has enough room to fit stuff from even more than 4 people actually.
This great stargazing tent is also made to be very tough. It uses poles made from durable 6061 Aluminum, which means it can stand some nice high wind issues. Meanwhile, the floor fabric is made from 150D Coated Polyester & the Rainfly fabric is made from 75D Coated Polyester. As you can assume, this tent is 100% waterproof.
However, despite all the impressive features and even the fair price it is offered for, the mesh canopy is certainly impressive. It keeps bugs out but it also allows you to lay down and fall asleep looking up at the stars. You can stargaze all night in a tent made the way REI formed the Grant Hut for sure.
Best of all, it is easy to put together and takedown. If that was not enough, you can use this tent for multiple other needs due to portions of it coming off with ease. This means you'll have a multi-function tent perfect for camping all 4 seasons while you'll also be able to use for church, school, or other random functions.