We all care about the environment, at least in some way. We have to, right? Even the super-rich oil tycoons have to begin doing so or they will suffer as much as the rest of us. While we cannot change how some wish to do things, we can take steps ourselves..especially in the camping world. Whether you're just getting started with camping or you're an old pro, we all need to implement zero waste camping ideas that don't suck!
Seriously, how many times have you tried to be a good environmentalist while camping? It's not exactly hard in some ways but in others? Good Lord! It's as if we're nearing a deathbed situation at times. This is why we need ideas that will work and be user friendly.
That is what we wanted to do in this article. We wanted to narrow down some ideas that you can try out the next time you're outdoors or on a camping trip. While some products will be helpful in these examples, others will simply be concepts only.
Each and every single one will offer zero waste, at least in terms of your use in particular. Now, let's discuss what zero waste actually is.
What Is Zero Waste?
This is essentially a conservationist and environmentalist term that involves responsible production, consumption, reuse, and recovery of any product. This includes its packaging, materials it's made with, and more.
The only kicker is that it cannot be something that you will burn or bring any discharges to land, air, or water. The most important part of this entire thing is that it cannot threaten the environment or negatively affect human and/or animal health.
The animal sector of this often differs depending on who you ask. For example, if you're deciding to kill an animal using the zero waste concept, you'll do a lot of important things. First, you will hunt said animal then you will kill it for all the things it can provide you.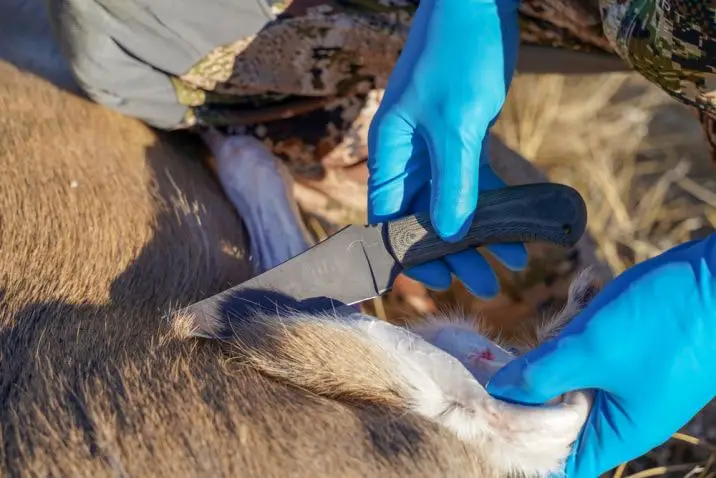 This obviously includes the meat itself, removing all entrails and things of that nature. Yet these entrails such as the bladder and stomach can be cleaned out to then be used for collecting water along with other things. Even the intestines can be used for this as well as bait for future hunts.
You will use horns, tusks, teeth, or antlers an animal provides for things like tools or weapons. You will also want to use the hide or fur for clothing. This is especially true if you are in a colder environment, as it was something every single one of our ancestors used to do in the cooler periods.
This type of thing and more is what we claim when we mean zero waste. Dang near every bit of this animal is being used, making its death meaningful. On top of this, no pollution is recorded from this process at any point.
Now, let's get to further ideas you can implement.
Zero Waste Camping Ideas That Don't Suck
In this section, our main goal will be to provide helpful ideas for campers who will be in the wild for the short-term and long-term. However, some will lean toward the direction of one versus the other. This is why we will make sure to note which is which when we get to a particular idea.
Some of this will involve products you can buy from several places worldwide. Other ideas will involve absolutely zero connection to the outside world. This is why we will also label each as green or ultimate green, with ultimate meaning the zero outside connection concepts.
Solar Energy Battery/Generator Use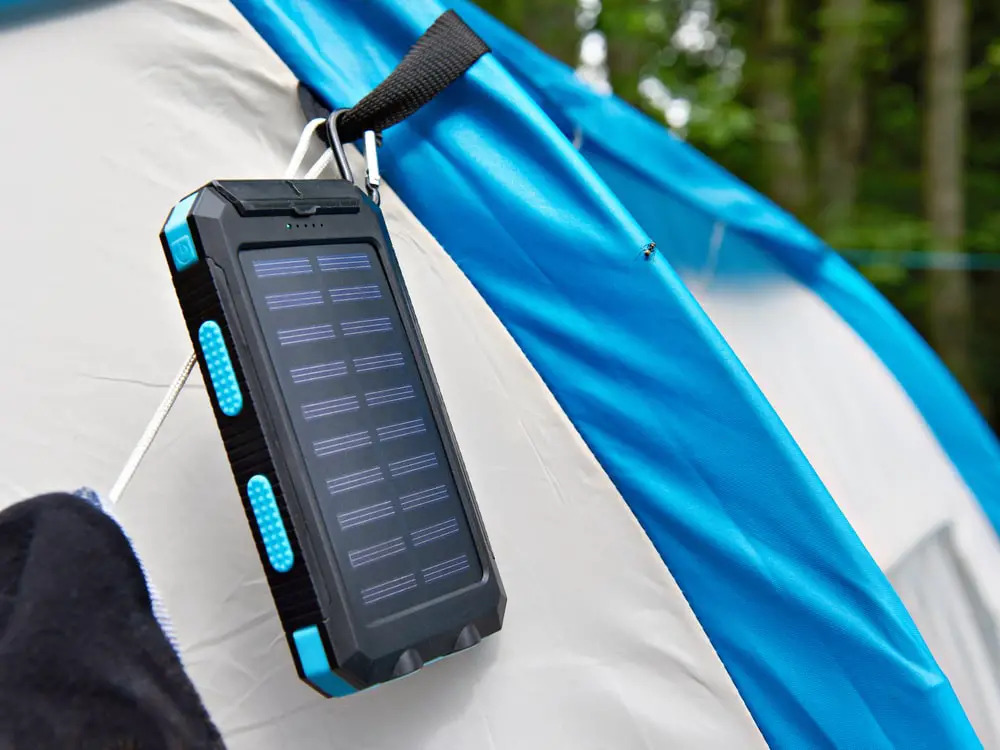 Often overlooked by many due to its lack of "power," it is actually completely illogical to not pursue more solar energy concepts. In fact, it costs nothing at all to use the power of the sun. Of course, this is likely why power or electric companies have fought against the solar energy sector for many years now via lobbyists.
However, there are a few ways you can use solar energy to its finest. The first is that you can equip yourself with batteries or generators that run most if not completely on solar energy power. Batteries are some of the easiest to find online in multiple areas.
It used to be that solar batteries were pretty bad as they could barely charge anything or have enough mAH strength to be worth it. However, this is no longer the case. The Agartha Power Charger proves this, as it's a very useful 26,800 mAH.
Again, it charges on solar energy so there is no downside to using it. This thing even has the Qi wireless charging system!
In fact, it has a flashlight on it that can run 50 hours straight on one charge. This offers multiple used but many solar powered power banks, chargers, or batteries are like this. You'll see this even more so with solar generators.
Possibly the most impressive of the solar generators is the Wagan EL2546 Solar Cube. It runs with 5 solar panels and can bring in over 1,500 watts with both AC and DC adapters. This is more for the long-term, however.
Meanwhile, something like the Goal Zero Yeti can be used for the short-term camping trip. It'll even help if you have car trouble! There are three options, each with their own set power levels, all of which are priced differently.
Water Collection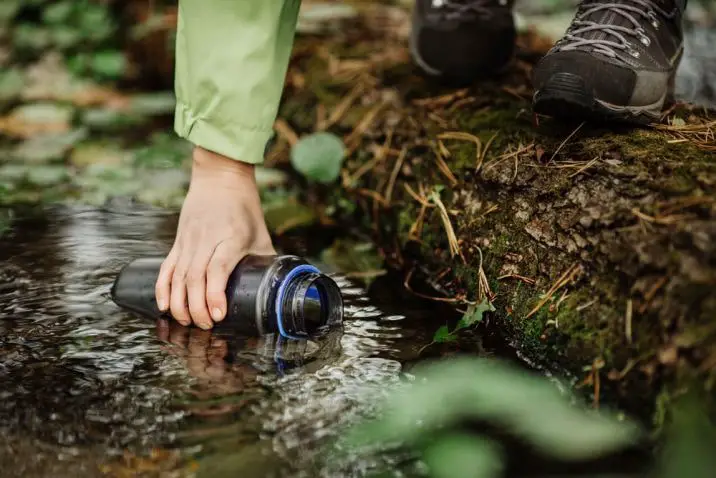 Long-Term
Green & Ultimate Green
Collecting water can be done in a variety of different ways. However, it should be noted that you will need to eventually disinfect it if you plan to drink the water. You will also want to find ways to use everything you collect combined with things you can make too.
However, what we're going to do is go over a few different things here. All are for the long-term but some concepts will be more green than others. Yes, we're slightly cheating already. You will see why soon.
It's clear that the best thing to do is to use what you have available in the wild if at all possible. It includes finding things you can make into holders, such as things like watermelon or coconuts. Of course, it is not often you'll find something this useful in the wild while camping.
This is why we'd always recommend bringing your own water bottles or some type of water carrying device/carrying holder. Sometimes they are called Hydro Flasks too, so it all depends on where you're looking. When you're thinking zero waste camping ideas, water collection is one of the biggest areas to think about.
Hydration Backpacks:
There are a lot of other things you can use too. In fact, there are waterproof backpacks that can help with carrying water completely. Of course, the best of these will have a sleeve that holds a water pouch. They are often referred to as hydro bags, hydro backpacks, or its most popular term, "hydration packs."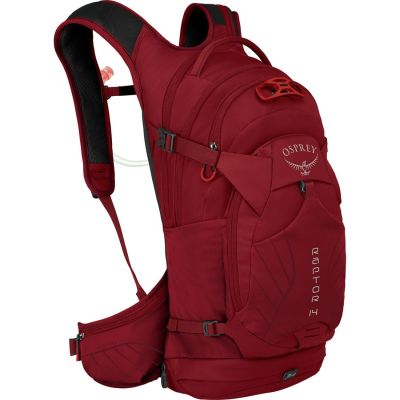 A lot of brands make them but the three most popular are the ones made by Ospreay, Gregory, & Arc'terex. If you have to find the best of the bunch from the two brands, we'd recommend the Ospreay Raptor 14L, especially for short-term trips.
We'd also recommend the Gregory Endo 15 Hydration Backpack & Arc'teryx Brize 25L Backpack. The latter does not claim to be a hydration bag but it actually does have a port for the hydro-sleeve in it. This is also the best for longer trips.
You may also benefit from using a hydro vest too. The Patagonia Slope Runner Endurance Vest is perfect. Not only are you getting a useful item, but due to it being Patagonia, it's also recycled/repurposed.
Hydration Zero Waste
If you're going to use a flask or backpack, there is not any true waste. You're actually going to take this stuff with you when you leave. Therefore, you won't mess with the environment at all. It is more important to not leave anything behind and get the most out of your equipment.
This is why we like to consider this sector for zero waste camping ideas, as there is no harm done by having them and you're making the most of it. You don't want to add to your footprint and neither do we, so let's do something like this in order to protect it.
On top of this, you also may benefit from taking pots and pans to help with carrying water but also boiling it. As long as you take them with you, like the other stuff, you're not adding any waste. However, we also recommend water purification tablets too.
The best deal you'll find for them can be found online. The best purifying tablets to use are the Aquatabs. There's a 150 tablet deal you should look at. Just be sure to take any paper it comes with back with you. Either that or you can make something with it paper mache style.
Climbing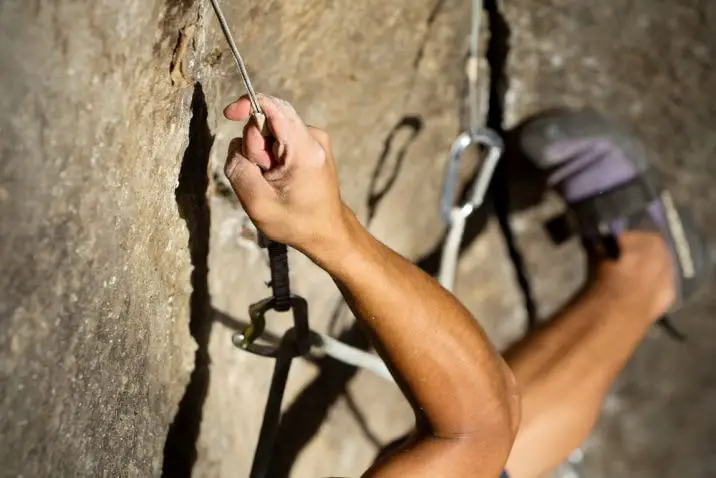 Hikers might love to take some useful stuff with them, but climbers can be one of the most paranoid types you'll come across. To be honest, can you blame them? One false move and it could be over for them.
However, the needs of a climber will often vary depending on what and even where they are climbing. Simple rock climbs won't need much but those that want to take a day or two certainly will need something to help them.
The real risks here come down to what the climber will do to the wilderness he or she is on while there. Sliding stuff into the rocks isn't really that big of a deal, it's rock. However, they could get injured or lost. That is when they may spend even more time outdoors.
More importantly, those on a journey for a few days will need to make sure their gear has multiple uses. One area you can see this is in cordage. Climbers do not tend to want to take more than they need, but we cannot tell you how many climbers carry extra cordage or rope just in case.
You can likely benefit the most from something like the Metolius Accessory Cord. It is 6mm and will be able to open up and pull apart. This will create more and more cordage to use for any need that might come up.
You'll also benefit heavily from having more clips than you might need. You want to carry the good ones as a climber, just to make sure. However, more importantly, you want extra around just in case you see something bad that could possibly happen.
We're fans of Black Diamond's clips, mostly because we know they can handle a lot. Plus, they are often lightweight, making it easier to carry multiple inside or outside your backpack. There's a great deal on a 6-pack of the Black Diamond LiteWire Carabiner. We highly recommend it.
Helmets:
Since we obviously want multi-use products for zero waste, we'd also recommend taking a helmet with you while climbing. Whether free climbing or using gear, you never know what is above you until you get there. An issue could occur without you knowing at any time!
Due to this, we'd like to recommend a few good ones that will protect you well regardless of how you prefer to climb.
First, we'd suggest the Mammut Skywalker 2 Climbing Helmet. The first reason we like it because it is well-made and incredibly durable. It also leaves some breathability. The second reason it's so well-liked by us is that, unlike some other helmets, it closes out any holes.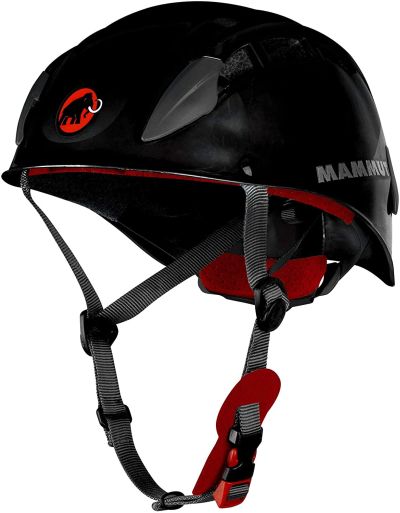 Therefore, the helmet can be used to carry supplies like water, dirt, ash, you name it. If that's not enough, it also can double as a digging device should you need it. While it does not come with one, there are headlamp clips on it to use should you have any. Plus, it's all one-hand adjustment!
If the option from Mammut isn't your speed, we recommend the wildly designed yet durable CAMP USA Speed Comp Helmet. Not only does it closeout, but it has foam padding wicks to help with sweat issues from your head. Plus, it offers great ventilation in spite of the closeout too.
Clothing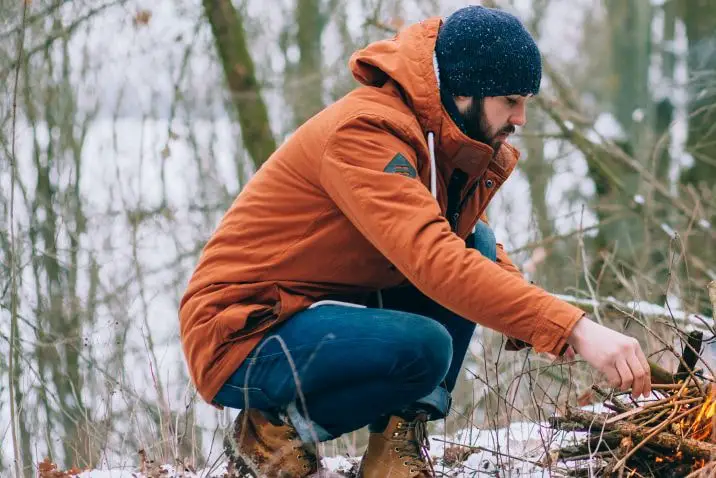 Clothing has many purposes, often ignored when people go camping. It's hard to go camping with the idea of creating zero waste while also wearing products you know aren't made responsibly, right? It's almost hypocritical.
This is why we wanted to find you some clothing you might love while also knowing they are recycled or repurposed, approved by BlueSign, and even from B-Corp Certified brands. This was not easy but we feel we found some great clothing items for both men and women!
Men's Zero Waste Clothing:
First up is a Black Diamond item. Everyone knows how good the Black Diamond brand is and even how responsible they have been as a company. This is why we are happy to recommend the responsibly produced Black Diamond Sharp End Shell Jacket.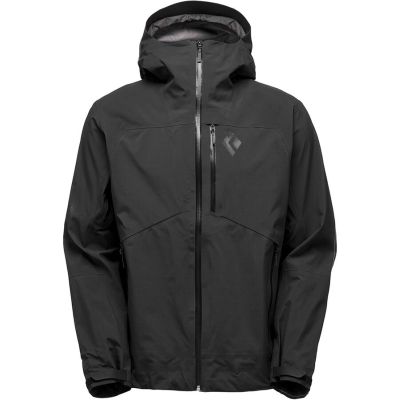 It comes in three colors, is incredibly lightweight, waterproof, and even used Gore-Tex to help with all of this.
You'll want to wear some good pants too, right? What if we told you we found some that have all the stuff stated above, but they're also made with organic materials? You'd be excited right?
Not only are they made responsibly but they come from The North Face! Shocking, right? They are called The North Face Motion Pants. They are made extremely well with great stretchability to give you ultimate motion, as the name suggests.
These pants also use cotton throughout, so they can be both warm and cool depending on the circumstances. On top of that, they include reflector tags on them…which makes it easier to be spotted or seen.
We also found both a long-sleeve and short-sleeve shirt. First up is the long, all the way from those crazy environmental masters at Patagonia. It's called the Patagonia Long-Sleeve Organic Cotton Light Henley Pullover. It's absolutely awesome, as it's made wonderfully.
Being a Henly shirt, it uses three-buttons, and it's incredibly comfortable. Made from recycled cotton, it's ideal for both a warmer and a cooler environment.
The short-sleeve shirt is just cool to us, as it's made really well but also just plain interesting. It's called the Black Diamond Spaceshot Short-Sleeve T-Shirt.
Now you have what amounts to a complete outfit that you could wear camping. All of it is made responsibly with some made using organic materials. Can you really beat that?!?
Women's Zero Waste Clothing:
When it comes to women, we know that there are different styles and needs. Not only that, but you'll also want something that can be functional. Sure, we could recommend a lot of good stuff but we want to be careful that we include as much as possible that makes sense for camping.
This means will not be including any swimwear, underwear, or other personal items that do not make sense for us to cover. That said, let's do our best to introduce a matching concept you could try.
Currently, Patagonia makes a matching tight but flexible long-sleeve option and leggings to go with it. The long-sleeve option is called the Patagonia R1 Lite Yulex Long-Sleeve Top while the leggings are known as the Patagonia Centered Tight.
The top is insanely awesome as it removed any risk of chafing. It is made using Yulex rubber, allowing it to stretch while still making you look great. Meanwhile, the leggings are also flattering to the body with a wide waistband. The flatlock seams eliminate chafing too, and you're also getting top-tier moisture-wicking technology in these leggings as well.
They come in many designs and colors, so you can choose to get the matching version or one of my other options.
For other clothing options, we recommend the Patagonia Re-Tool Snap-T Fleece Pullover. Also made responsibly, it's able to keep you warm all times of the year with great thermal technology. On top of this, it even includes pockets! You can also buy it in numerous different colors and patterns.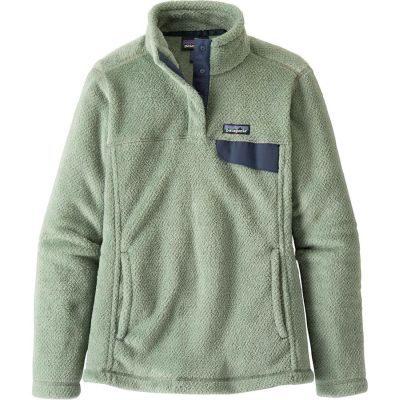 We also love the Marmot Essential Jacket, which is essentially a rain jacket that looks pretty much like a shell jacket. It's waterproof, with pretty much everything you need to last in snow or rain without any problems.
You could also find shorts useful, in which case we'd recommend the Houdini Light Shorts. But if you're like some women we know, pants are needed too. It's camping after all, right? To which we highly recommend the La Sportiva Sharp Pants.
They're basically climbing pants but can be used for any old purpose you choose. They are made to tighten in the right places but remain loosened everywhere else to give you more freedom of movement. Not only that, but you get true pockets with these pants…not some small looking thing made for fashion purposes only.
They're also made with organic cotton and even recycled material!
Perhaps you need a tank top to complete this crazy list of outfits. Patagonia, like always, has you covered with an organically made option. Called the Patagonia Capilene Cool Daily Tank Top, it'll keep you cool. It also is loose enough to move in while also being chafe-free!
The Zero Waste Adventure Is Over
Our adventure to hope for zero waste has come to a close. We hope we were able to help you find some great products and come up with some great ideas for you to try out. Next time you go camping, take our advice and try this stuff out.
We personally love most of it as we've tried it. Well, barring the women's clothing. Then again, what you don't know isn't going to hurt you. With that said, do your best to make sure you leave your camping site better than you found it.
If you made a fire, be sure to cover things up and make sure it is out. Surround it by rocks to prevent any possible wildfire if possible. On top of this, make sure anything you took with you into the wild goes back with you. That includes clothing, gear, and even your kid(s). We know the latter can be annoying but you still can't leave them behind.